Air cargo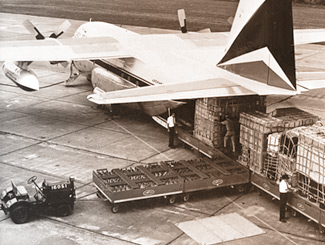 The most efficient way of cargo delivery is air delivery, which can drastically decrease the time of the cargo actually being o
n the way. Which means that expensive cargo, art pieces, not durable regular press, small parties of different cargo and also small scale cargo can reap the benefits of air-delivery.
One of the best advantages of air-delivery to long distances include: speed, efficiency, systematicity and adherence of the deadlines with even more compliance of frequency and time-tables of cargo delivery.
A relatively low-risk class for the deliverable cargo, safety and obligatory protection of the cargo in airports is also a great advantage of air-delivery.